Welcome! We are so happy you've found us. We create retreats and online workshops and aspire to bring you experiences and connections that allow your creative expression to flow, and guide you deeply toward living a life that is rich, full, and powerfully connected to all that is sacred in the world.
We mentor. We collaborate with artists and makers, poets and lightcatchers. We believe in ease, grace, and beauty.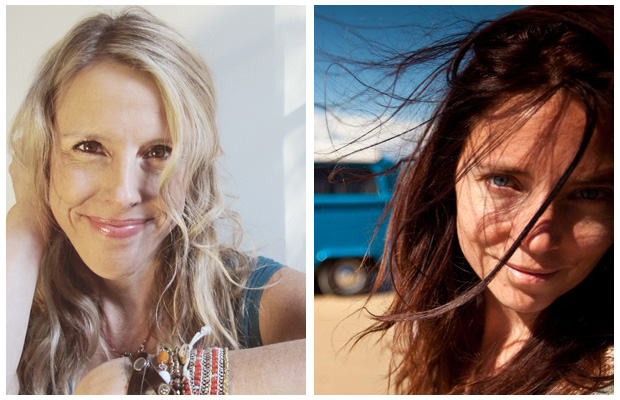 Jen and Michelle
We've discovered that in genuine collaboration something better, more magical, brilliant and beautiful can be born, something that transcends the individual consciousness. We believe in communing with the bigger life forces at work in the universe
to help bring forth big visions and manifest beauty. But, lest you think we are all woo-hoo and hocus-pocus, we also believe that Skype cocktails make for some of the best business meetings. And spreadsheets can quite possibly save the world.
animism n. The belief that an immaterial force animates the universe.
+
mysticism n. The belief in or experience of a reality surpassing normal human understanding or experience,
esp a reality perceived as essential to the nature of life
=
Animyst
 Question you'll hear most from us:
What can we do to support you?
Friends, colleagues, booty and soul-shakers, Jen and Michelle have helped facilitate many an event the past few years. They bonded over twinkle-light installation, road trip sing-a-longs, bad 80's lip-synching contests, and skype cocktail hours. Always able to come back to the heart and soul of the matter, one thing they know for sure is that often the biggest spiritual breakthroughs come when you are crying from laughing so hard.
Between us we are skilled in retreat, event, photo shoot and video production. We are producers, video editors, photographers, writers, creative project managers, space-holders, and midwives of possibility. Our clients and co-conspirators have included: Shutter Sisters, Pixie Campbell, National Geographic, Christine Mason Miller, Burn Magazine, Squam Art Workshops, Samsung, and Nikon.
Say hello.
Here's what we've done. (So far).
Together
Co-created and offered Serendipity Retreat – October 2013, Serendipity Retreat – October 2014
Co-facilitated retreats and produced multiple Online Workshops with Squam Art Workshops
Produced Pixie Lighthorse's Online Workshop Visual Quest
Edited Flora Bowley's Bloom True e-course
Produced Christine Mason Miller's Online Workshop Conscious Booksmith
Produced Barb Skoog's Online Workshop Clouds On Water 
Serving as mentors & consultants for those seeking to create retreats, events, women's circles and online offerings.
Michelle
Owner of successful Yoga Studio and Yoga Teacher Training Program in the Outer Banks of North Carolina
Licensed celebrant with First Nation Ministry
Integral part of National Geographic Catalog team that took it from a $1m loss to $1m profit in 1-year
Produced International Photo Shoots for National Geographic Catalog in San Miguel, Mexico;
San Juan, Puerto Rico; Puerto Viejo, Costa Rica
Produced Successful Nikon Ad Campaign for photographer David Alan Harvey in Oaxaca, Mexico
Producer of Junior Photographer Workshop for Samsung in Jamaica with David Alan Harvey & the Usain Bolt Foundation
Launched Online Workshop program for Squam Art Workshops, and developed, produced and edited workshops
with Alena Hennessy, Sarah Ahearn, and Thea Coughlin.
Workshop Director for Burn Magazine
Jen
Commercial Photographer, Published in: Chicago Magazine, Somerset Life, La Vie Claire, Sew Hip,
Mingle, Ordinary Sparkling Moments, Sears
Co-Founder and Coach of PPE, an award-winning, creative dance group for girls.
Martha Beck Life Coach Training
Nature Based Life Coaching at Sagefire  Institute
Facilitator, space holder and/or teacher at the following retreats:
Shamanic Process Painting ~ with Pixie Lighthorse
Wild Roots, Sacred Wings ~ with Jennette Nielsen and Christine Mason Miller
Visual Quest Live ~ with Pixie Lighthorse
Shutter Sisters Camp ~ with The Shutter Sisters
5 Day Restoration Retreat ~ with Christine Mason Miller
Soulodge Fire Circle ~ with Pixie Lighthorse
Brave Girl Symposium ~ with Melody Ross
Soulodge Medicine Gathering ~ with Pixie Lighthorse