The Conscious Booksmith
We are excited to invite you to join us for The Conscious Booksmith!
This thoughtfully created course is a guide for aspiring authors and book-makers. It is filled with tools and inspiration designed to support the creation of a comprehensive book plan reflective of your values, priorities and ideals.
And by book, we mean any kind of book! Yours might be a photo book, novel, illustrated children's book or a collection of poetry, personal essays, short stories, or recipes…anything at all.
Do you have a book in your heart that just needs to be written and brought to life?
Then this is the course for you.
 "To be in the care of Christine's guidance is to gift yourself her gentle wisdom, her nurturing spirit, and her firm belief in the power of personal truth. Christine gives you her whole attention and unshakable faith in your potential."
~ Amy Tingle and Maya Stein

when is the course?

The classroom is open!
The course content is offered as an on-demand self-study course. You may purchase the full course, or any of the individual capsules that align with where you are in your process.
Once you purchase you will automatically receive your login information and have lifetime access!
who is it for?
The course is for anyone interested in exploring the idea of taking their book concept (remember – any kind of book!) and making it real.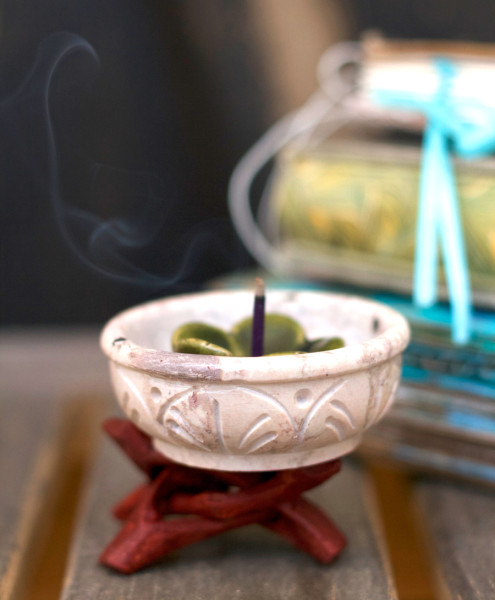 what will you get in the full course?
* Tools to break down and organize all the basic details of your book idea, from the size of the book to your mission statement
* Support and inspiration to get you started on the path of writing and creating your book
* Practical information on topics such as book proposals, contracts, publishing, self-publishing and marketing
* Stories, insights and wisdom gained from more than 18 years of experience bringing books, brands, gatherings and other creative projects to life
* Encouragement to mindfully integrate the work of your book with your day-to-day – practices that can be applied to all areas of life
• Private Conscious Booksmith Community Facebook group to connect with all your fellow aspiring authors
• Interviews with some of our favorite authors & artists and industry experts, including:
Jen Lee  *  Marianne Elliott  *  Marisa Cummings  *  Kimberly Wilson  *  Jennifer Lee
Kristen Fischer  *  Tonia Jenny  *   Maya Rachel Stein *  Alena Hennessy
Flora Bowley  *  Meagan McCrary   *  Karen Maezen Miller *
and More!
•
but really, what will you get?
The course has been carefully designed to provide a solid foundation and organized structure to support you in the process of creating your book. At the end of the course, you will have a beautiful binder full of downloadable tools, inspiration and resources and will be well on your way to holding your book in your hand.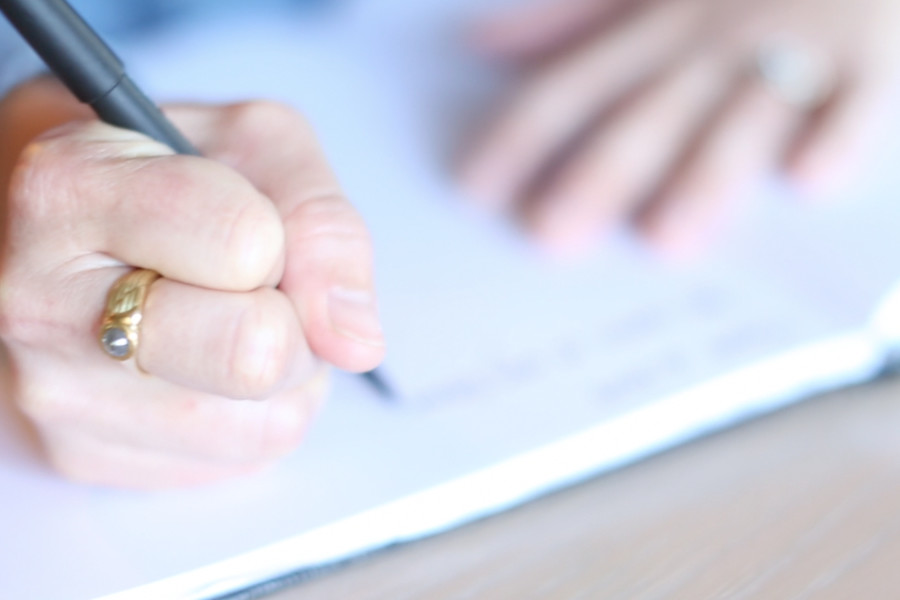 The intention for the course is two-fold:
1. We will take your book idea – which usually feels huge and overwhelming – and break it down into smaller, more manageable parts.
2. We will explore your values, priorities and ideals so the book creation process unfolds on your terms.
There are plenty of books, courses and encouragement for those wanting to pursue a six-figure book contract and the New York Times bestseller list. While I love big plans and grand visions, I believe any dream – small, medium or large – is best served when pursued with careful thought and intention. When our dreams are brought to life mindfully – and reflect our day-to-day lives – they are imbued with that much more joy, light and truth. Things like families, pets, grocery shopping and laundry are all part of the process and integral elements of our journey.
This is an invaluable opportunity to tap into to the knowledge, wisdom, experience, inspiration and encouragement of an artist, author and creative entrepreneur with 20+ years of experience who loves to support the dreams and visions of others. (Truly, don't miss out on this!)
"Christine is a gifted teacher and guide. In her presence one feels safe, loved,
and empowered to pursue whatever big dreams are calling. She is so steady in her faith in
humanity that you can't help but to believe in yourself with her by your side."
– Anna Oginsky
can i just do part of the course?
Yes! We've also made the course available in three separate capsules, designed to support you wherever you are in  your process.
Capsule #1: Out of Your Head & Onto the Page
When you've completed Capsule #1, you'll have a clear idea of the kind of book you want to write and why you want to write it. You'll also have a sparkling treasure chest of tools and resources that can be used again and again throughout your book creation process. You'll have your map, your compass, and loads of provisions to support you along your journey.
This is for you if….
* Your book idea is still just that – an idea, a spark, a whisper in your ear.
* Your book idea is still floating around in your mind, unorganized, unformed, vague.
* You may or may not have already started writing, brainstorming, jotting down notes and snippets.
* If you've already gotten started, your collection of content is more like a desk covered with haphazard piles of papers and notes and maybe even crumpled cocktail napkins as opposed to a tidy, organized folder.
Capsule #2: The Work of Writing Your Book
When you've completed Capsule #2, you'll have a wealth of resources to support you along your writing experience as well as a strong understanding of all the opportunities you'll have to collaborate on some level in order to bring your book to life. You'll be able to set up a camp that encourages your writing with a team of supporters who will keep you going.
This is for you if…
* You are ready to WRITE YOUR BOOK.
* You've been ready to write your book for a while now, but haven't managed to stick with it.
* You've gone through a lot of false starts, and might even have a lot of content, but you need to start organizing the structure of your book.
* You love the idea of having written a book but you're overwhelmed by the idea of having to actually write it.
* You are interested in collaborating with other artists, authors, writers, photographers or contributors for your book.
* You want to familiarize yourself with different aspects of asking for feedback, support and assistance in your book creation process.
* You need advice on how to work with artists for illustrated books.
* You want to familiarize yourself with the kind of roles other individuals can play along your book creation process.
Capsule #3: Making Your Book Real
When you've completed Capsule #3, you will be on your way to making your book REAL – you'll have what you need to decide the best route to publication, publicity and sales. You've drawn up your map, your book is finished (or close to it), so now it's time to raise your flag and let the world know about your book!
This is for you if…
* You are finished or close to being finished with your book, and you are ready to begin exploring publishing options.
* You want to familiarize yourself with your publishing options – what they involve, what you need to think about, what they may or may not offer you.
* You want to self-publish, but don't know where to begin, or which option is best for you.
* You are considering working with a literary agent and want to learn more about what that kind of relationship might involve.
* You want to work with a publisher, and are ready to create a comprehensive book proposal.
* You are ready to map out your marketing plan.
so, how will it work?
The Conscious Booksmith is an online course with video and written content, downloadable exercises, journal prompts and many more inspiring bits and baubles. You may purchase the Full Course, or any of the Individual Capsules that align with where you are in your process.
The content of the course will be in a private password protected blog.
You will have lifetime access to all of the content you purchase.
what will you need in order to best participate?
* Your book idea – it can be a novel, biography, photography book, poetry anthology, recipe collection, art how-to…anything at all!
* Computer and high speed internet connection so you can view our videos (if you can watch the promo above you should be fine!)
* A Facebook account if you intend to participate in the community.
* A few basic office supplies (all optional)
what is the fee?
The fee for the full course is $145 or you can purchase the capsules individually for $55 each.
your guide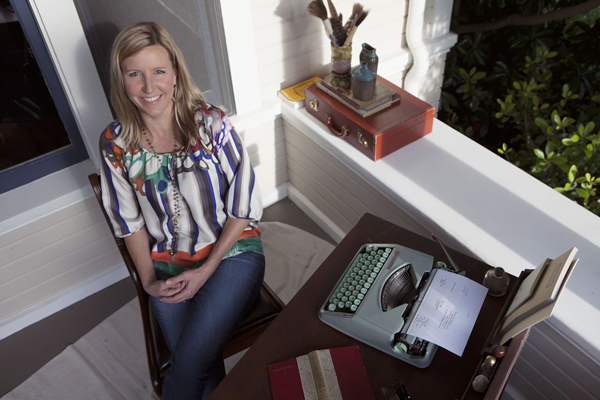 Christine Mason Miller's mission to inspire has provided the foundation for a body of work that has generated seven figures in retail sales through commercial illustration, licensing, gallery exhibits, writing, teaching and speaking since 1995.  She has organized and facilitated workshops and retreats at Esalen Institute in Big Sur, Villa Ojai, Squam Art Workshops and other venues around the country. Learn more about here and visit her website here.
I began my creative career in 1995 with the launch of a greeting card business called Swirly. Since then I have licensed product lines under three different brands, published four books, and brought an array of other creative projects to life. While these endeavors are multi-faceted, they all exist on the same foundation, which is my desire to inspire others to create a meaningful life and pursue their passions.
I am also a lover of books. I am a self-published author and have taught book-making classes. I am a student of bookmaking and publishing who loves the process of organizing the written word and other content into a form I can hold in my hands.
The Conscious Booksmith brings these two passions together in a way I am wildly excited about. I know how challenging it is to take an idea for a book and begin the work of making it real. I have struggled with my own ideas, writing discipline and motivation. I wrestle with things like procrastination and resistance all the time.
My intention is to guide you to a book creation process that moves as seamlessly as possible within the flow of your daily life. I am here to share what I know and offer you tools, inspiration and encouragement.
 *bio photo by Lisa Field
"Christine is a brilliant artist and writer. All that She does is filled with passion and warmth.
She is a beautiful teacher and has a way of making all around her feel seen and loved."
~ Kolleen Harrison